Having A Fantastic Darwin Bucks Party!
. We put together the best Darwin Bucks Parties!
. You are in safe hands when dealing with us
. Planning your bucks weekend is nice and easy!
. Only the best, Darwin bucks party ideas are what we suggest!
. Our awesome staff will make sure you are treated like a rock star when booking
Why You Should Come To Darwin!
Some people say that Darwin has the best damn weather of anywhere in Australia and that is actually very hard to argue with. Part of what really does make this such a great place for a wild and crazy bucks weekend is that there is just such a great variety of things for you blokes to get up to ranging from crazy and action-packed activities to more laid back ones. Your bucks night in Darwin is going to be one hell of an amazing time and something that you will all remember for a long time!
Is It Hard To Get To Darwin?
Getting to Darwin is not going to cause you any trouble or make you freak out! Drive pending on how far away you live or fly. You can get to Darwin from everywhere in Australia, so easy.
The Most Popular Darwin Bucks Day Ideas
Here I have for you fine gents what are the most popular activities, blokes love to get up to when they come to Darwin for a bucks weekend.
Go Karting in Darwin
Go karting is a great activity as it lets you feel like you are inside a video game! You get to drive here the way you wish you could on the roads! Go karting is a lot of fun and no matter if you are a great driver or if you should have been banned years ago, you will have a great time tearing up this track. Blokes love to get suited up and show off their driving skills (or lack of!) and try to be the one at the end of the day with all the bragging rights!
Paintballing in Darwin
Sneaking up behind the groom and shooting him right in the arse is the best way you can show him how much you care! Paintballing is the ultimate manly activity. You get guns, you get to roll around in the dirt and you get to hurt your mates……. What more could you want! This is amazing and once you have been put into teams, you will be amazed at how ultra-competitive you get as you try to make sure your team wins the war! Lock and load and get ready to kick some serious arse!
The Most Popular Darwin Bucks Night Ideas
Make sure you have the most amazing, Darwin bucks night possible with these awesome activities.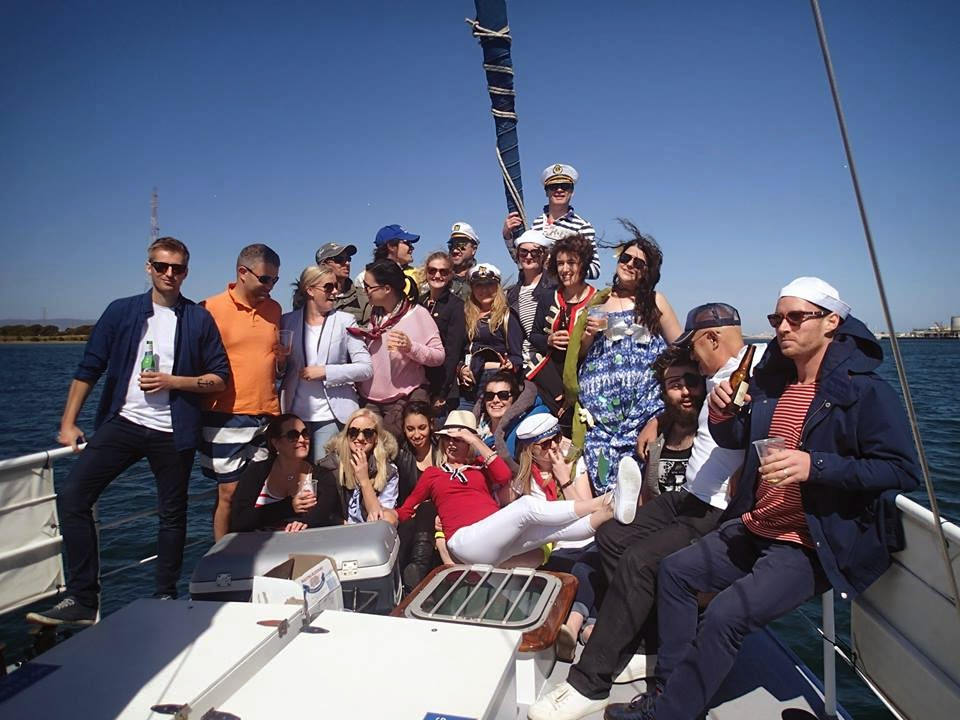 Party Boats in Darwin
This is the number one Darwin bucks party activity! If you want to make sure that your Bucks night is one for the ages then you have to book a ride on one of our awesome Party Boats! Drinking on the deck with the blue ocean below you, awesome tunes blasting and some nice food is something that is just perfect for a group of blokes. In Darwin we have boats that can BYO drinks and food or licenced boats, just whatever you prefer. This is way cheaper than you would think it would be and to make your night on board even more amazing you can book a topless waitress to come on board and serve you and the boys drinks and food all night or even a smoking hot female stripper to come entertain you. Honestly, you will not top a cruise on a Party Boat in Darwin for an action-packed, fun and crazy Bucks night activity.
Female Stripper in Darwin
Sometimes you just got to go with the classics when planning your Darwin bucks weekend and you really do not get much more classic than an awesome, female stripper coming to a location of your choosing and putting a big……… smile on your face (I know what you were thinking then you dirty dog!) with a great selection of fine looking ladies to choose from, that do a range of different tricks, this is something you have to think about booking.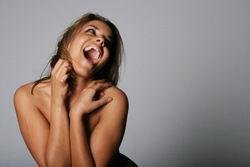 Private Function Room Hire
Booking your own private room is a great way to make sure your night of debauchery is tailor-made to your needs. You can decide what music is played, what kind of booze is there and you can even hire some sexy entertainment if you know what I mean. If you want to make sure you have a fun filled night, but in a more private setting then booking a private function room is what you need to do.
The Best Darwin Restaurants
Make sure you boys are full by checking out the best, Darwin restaurants.
Salvatore's Café
While, Salvatore's Café may offer plenty of tasty things to eat. Let me tell you blokes the main reason you want to come here during your Darwin bucks weekend is for their amazing burgers. These things are freaking huge, tasty and will well and truly fill you up! If you are a burger lover then this is the only place you need to come to in Darwin.
City Pizza
For something, quick, easy and fun to eat you will find it hard to beat the amazing, City Pizza. Offering pretty much every kind of pizza you could imagine. City Pizza as well as having something for everyone also have great staff and are very reasonably priced as well.
Seafood On Cullen
Offering a fantastic value, all you can eat buffet style of dining experience. The people at, Seafood On Cullen make sure that you are always having a great time. Offering the largest variety of seafood that you will ever see. You are free to fill your plate up until there is literally no space left at all! If you want to get the most bang for your buck when it comes to your main meal of your Darwin bucks weekend then this is the restaurant for you.
The Best Darwin Bars
Ah the bar a place that has to be visited during a Darwin bucks night. Well to make your night a little easier I have the best three bars for your bucks night!
Globies Sports Bar
While it may not be the biggest bar in the world, Globies Sports Bar more than makes up for it with its great atmosphere, cheap drinks, pool tables and dart boards. This is a proper man's bar and while I doubt you would stay here all night, Globies is the perfect kind of bar to kick start your Darwin bucks night off the right way.
Outback Jacks
If you want a bar that offers a place that is just all about having a great time then Outback Jacks is just perfect for you blokes. With a bar that is just stocked to the brim, awesome bar staff and pretty damn fine food as well. Outback Jacks is the kind of bar where a drop in for just one or two beers can easily turn into a full on drinking session.
Shenanigans
Shenanigans is a good old bar that is perfect for you blokes to have a good time in. Offering a great selection of booze and some nice food as well, Shenanigans adds to this with a great atmosphere and friendly staff. They also have a ton of stuff going on here from live sport on the big screen TV, live bands performing and even a gaming room where you can try your luck and win a little bit more beer money!
The Best Darwin Clubs
The best way to close out your Darwin bucks night is at a top nightclub and here are some of the best that Darwin has to offer!
Sinsations Stribclub in Darwin
Offering sexy lap dancing shows, live sport, great booze, amazing music and perhaps the best party atmosphere you will ever find! Sinsations offers everything a group of rowdy blokes could want during a top night out! I assure you a night here is certainly going to make your Darwin bucks evening something to remember! A sexy lap dancer to the left and a large TV showing the cricket to the right what more could a bloke want?
Discovery Nightclub
More often than not when you see a list of top Darwin nightclubs, Discovery Nightclub is going to be on it! What is amazing about, Discovery is that there (pardon the pun) is a whole playground to discover. There are a number of different areas in this huge arse building to party in, drink and perhaps even chat up the local sexy ladies. If that big party type atmosphere is what you are after then you will find it here.
What Tourists Love To Do In Darwin
Darwin is home to some pretty amazing and famous tourist attractions. So if you do want to do a little bit of sightseeing or taking in what the tourists love during your Darwin bucks weekend then these are the places I recommend checking out. First of all is the bloody gorgeous, Mindil Beach which no matter if you are having a swim in the ocean of checking out the sexy ladies is a great time! Also there is the Territory Wildlife Park which I now does sound like a weird suggestion for a Darwin bucks weekend, but this is a great wildlife park with all kinds of cool animals to check out……… many of which could eat you!