Planning a corporate event in adelaide? GoBananas can help!
Here at GoBananas we understand how hard it can be to peice together a corporate event -
large or small. Not only do you have to deal with things such as budgets, guest list and RSVPs but you also have to find an activity to suit a large group of people - most of whom probably have very different ideas of fun. All of this in addition to still doing your everyday job. Let GoBananas eleviate some of this stress by letting us do the hard work when it comes to planning your corporate event in Adelaide.
We know how to have fun! We also know how important it is for staff morale that their company put on a high quality work party or function to thank them at the end of each year. We can put together fantastic Christmas parties, teambuilding, or just a fun corporate day out tailored specifically to you and your staff here in Adelaide. Let us do the hard work why you and your staff get to have all the fun! We have some of Adelaide's premier activities at our finger tips that are sure to please everyone.
Why having a Corporate party in adelaide is a good idea.
Engaged employees are productive employees. No business will thrive without brilliant and motivated staff. To achieve this, it's important to build morale amongst your team. By arranging a work party, whether the main target is teambuilding or not, it will help create a work environment where staff feel appreciated by their employer.
GoBananas have a wide range of both day and night activities for both team building or Xmas parties in Adelaide - have a look below for some of our top contenders:
Team Building Activities in Adelaide
Claybird Shooting - North or South
Amazing Race
Survivor
Olympics
Minute To Win It
Fishing Charter
xmas parties in ADELAIDE
Party Boat Cruise
Great venues for your Xmas party
Casino Night
Murder Mystery
Wine Crawl
Brewery Tour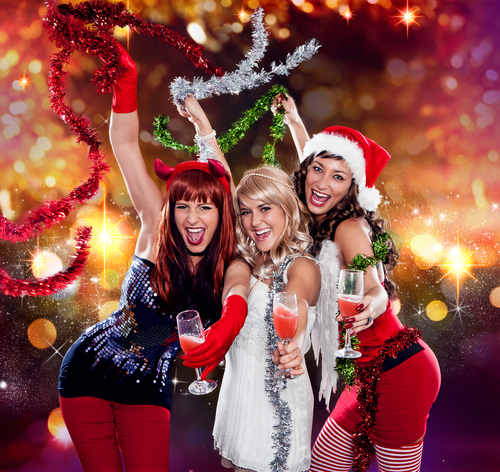 GoBananas top Tips for Planning a hassle free CORPORATE party in adelaide
Start your planning early on, especially if you have large group. Last minute bookings can be possible but are never as good as they could have been if planned a few months in advance.
Don't have too many cooks in the kitchen, it pays to have a small team that can help you organise your corporate event in Adelaide but try to keep it to just 2 or 3 people. Too many different opinions can make things harder than they need to me.
Have a clear idea of your budget. If you know what you can spend going in we can more easily decided on which products and activities are best suited to your group. It also speeds the process up a lot more when you're not waiting on accounts to approve everything.
Don't be a control freak - you've come to a party planning agency for a reason so all you have to do is let us know what you'd like and we'll take care of the rest. Being a micro-manager is stressful and its not what a corporate function should be about - so sit back, relax and let GoBananas make planning your corporate party in Adelaide a breeze.